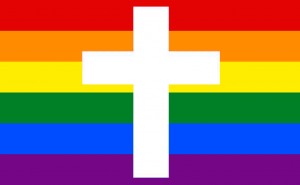 St Bartholomew's, Burnley, has a set of clear expectations of inclusion and respect towards LGBTIQA+ people, their families and friends, offering guidance and support from clergy and others offering pastoral and spiritual care.
St Bartholomew's, Burnley, is a space where any individual can be confident that their lived experience is listened to in strict confidence and with compassion and respect, and that there is appropriate pastoral and spiritual care available when required.
The clergy and lay leaders of St Bartholomew's, Burnley, will also advocate a learning process in the Diocese of Melbourne, and in the Anglican Church of Australia, in the hope and expectation that LGBTI+ people, and those close to them, are no longer left feeling on the margins of our church.
St Bartholomew's has been for some time a safe and inclusive Christian community for LGBTIQA+ people, relatives and friends. It shall continue to be so.
LGBTIQA+ people participate in all aspects of the parish; don't be shy, come along, and you'll find yourself right at home with the folk at St Bart's.
Adapted from the Diocese of Oxford, 2019.