Next Meeting will be on Tuesday, 13th June 2023
The Book selected for discussion is "Lessons in Chemistry" by Bonnie Garmus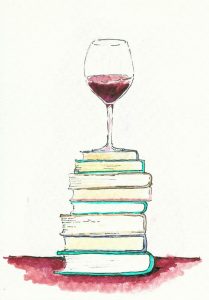 St Bart's Book Club meets on the second Tuesday of each month (excluding January) at 7.30pm in the Hall of St. Bart's Church, 300 Burnley Street, Richmond. Each Book Club gathering will be facilitated by the person who nominated the book for discussion. Wine and cheese available. The book for discussion will be posted on this web page.
Meeting date and book, all on 2nd Tuesdays of the month at 7.30pm.
For more information please contact:
Ann Brady, Co-ordinator

0423 723 009
Contact the co-ordinator for the current reading list.  Readers are welcome to make book suggestions for the upcoming months with the aim of a book of around 250-350 pages in length. The Summer and Winter books can be  longer reads.