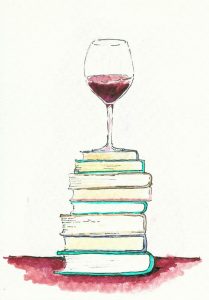 St Bart's Book Club meets on the second Tuesday of each month (excluding January & July) in St Bart's Cafe, 300 Burnley Street, Richmond. Each Book Club gathering will be facilitated by the person who nominated the book for discussion. Wine and cheese available. The book for discussion will be posted on this web page.
Meeting date and book, all on 2nd Tuesdays of the month at 7.30pm.
For more information please contact Ann Brady, Co-ordinator, on 0423 723 009 or ajbrady@cobwebs.id.au
The reading list will be updated during the year.  Readers are welcome to make book suggestions for the upcoming months with the aim of a book of around 250-350 pages in length. The Summer and Winter books can be  longer reads. 
Past book read and discussed:
The Yield  by Tara Winch
Hamnet by Maggie O'Farrell
Apeirogon by Colin McCann
Ghost Empire by Richard Fidler
The Cockatoos by Patrick White
King of the Air – The Turbulent Life of Charles Kingsford Smith, by Ann Blainey
Net Loss: The Inner Life in the Digital Age, by Sebastian Smee
Phoebe, by Paula Gooder
The High Mountains of Portugal by Yann Martel
The Year of Living Dangerously by Christopher Koch
The Children's Bach by Helen Garner
A Christmas Carol, by Charles Dicken
A Long Way from Home, Peter Carey
Innocent Traitor, Alison Weir
Romulus, my Father, Raimond Gaita
Struggletown, Janet McCallum
The Tenant of Wildfell Hall, Anne Bronte
The Doubleman, Christopher Koch
The Nine Tailors, Dorothy Sayers
Dark Emu, Bruce Pascoe
Gun Alley, Kevin Morgan
A Few Right Thinking Men, S D Gentill